Arts & Communication Career Pathway

MULTIMEDIA TECHNOLOGY

Teacher: James Davey

CIP Code: 10.9999

The multimedia technology program introduces students to the art and science of media. In this program, students develop digital media with purposeful design that emphasizes the story. This requires critical thinking, literacy and communication proficiency with a heavy emphasis on group interaction and collaboration, including peer-critiques. Through a mix of classroom instruction and hands-on experience, students will be well prepared for success in today's rapidly growing communication fields. Competencies include photography, cinematography, graphic design, television production, streaming video and audio production, as well as electronic computer imaging, motion graphics, and animation. Utilizing state-of-the-art digital technology, students apply their knowledge and skills to create professional media for broadcast, corporate communications, web-based content and entertainment. A variety of software applications are taught including: Adobe Premiere Pro, Audition, GarageBand, Photoshop, Illustrator, After Effects, and Microsoft Office. This program will enhance computer literacy, build communication skills and yield work samples for an impressive portfolio in preparation for college and employment. . Some college advanced credits are: Art Institute of Pittsburgh, Bucks County Community College, Pennsylvania College of Technology.

This course helps students to improve personal motivation and responsibility. If you have the drive to create and express yourself, and love exploring new technologies, then Multimedia Technology may be right for you.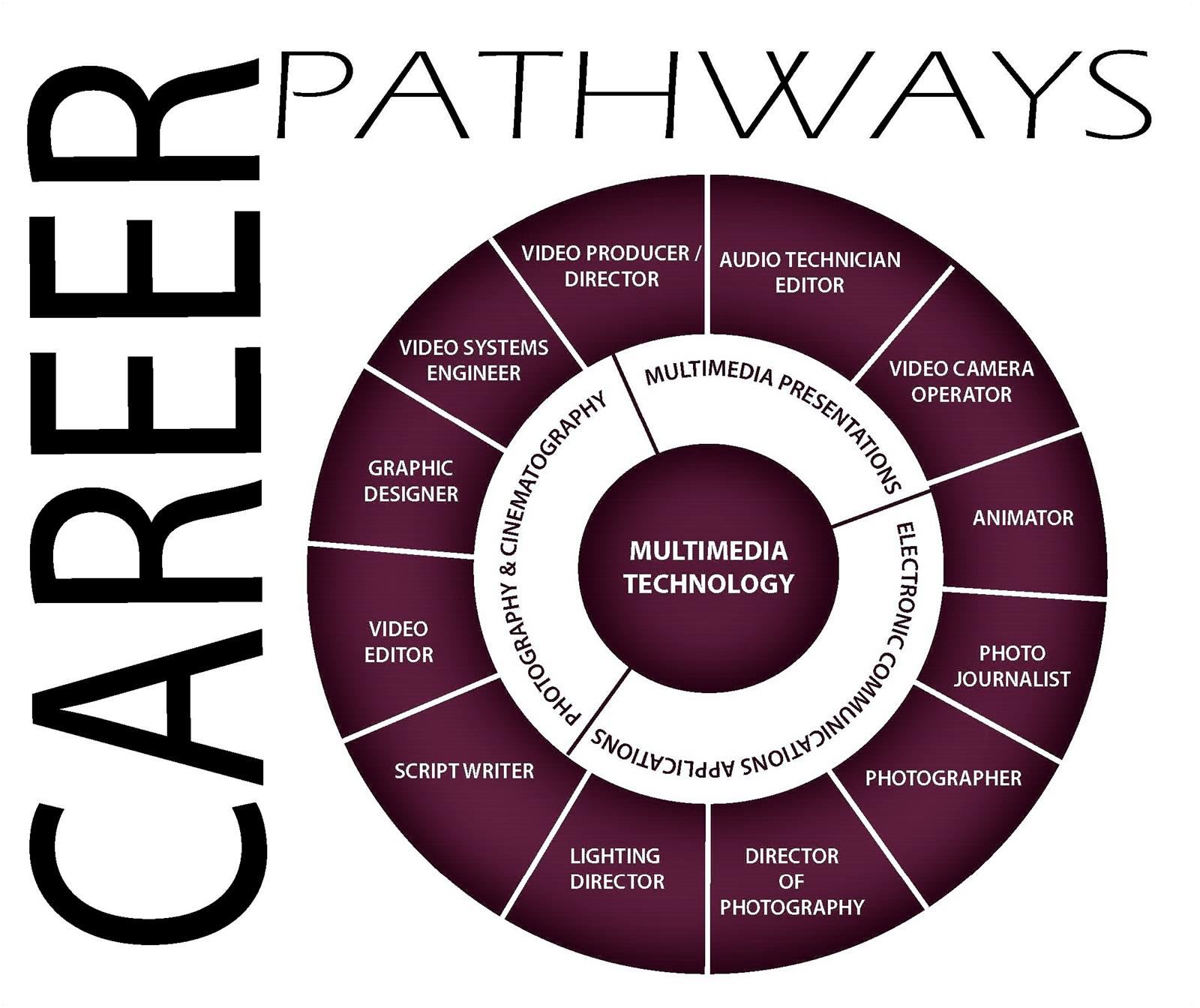 AVAILABLE INDUSTRY CERTIFICATIONS

Adobe Certified Associate -Visual Communication

Apple Certified Pro

Adobe Premiere

---

COLLEGE ADVANCED CREDITS

Bucks County Community College

Community College of Philadelphia

Manor College

Montgomery County Community College

---

PROGRAM RECOMMENDATIONS

Ability to work independently

Basic computer skills

Collaborative/group work Creative/artistic ability

Effective written and oral communication skills

Manual dexterity

Mathematics fundamentals

Physical stamina

Read and interpret technical material at grade level

Strong depth and color perception

---